Customer story

Quick and efficient sub management for Club Pilates
Overview
Born in San Diego in 2007, Club Pilates has expanded around the globe, bringing Pilates to hundreds of thousands of people. They serve up over eight million workouts each year to their dedicated members.
Headquarters
Indianapolis, IN, USA
Locations
4+
Team size
50+
Turnover
$304k+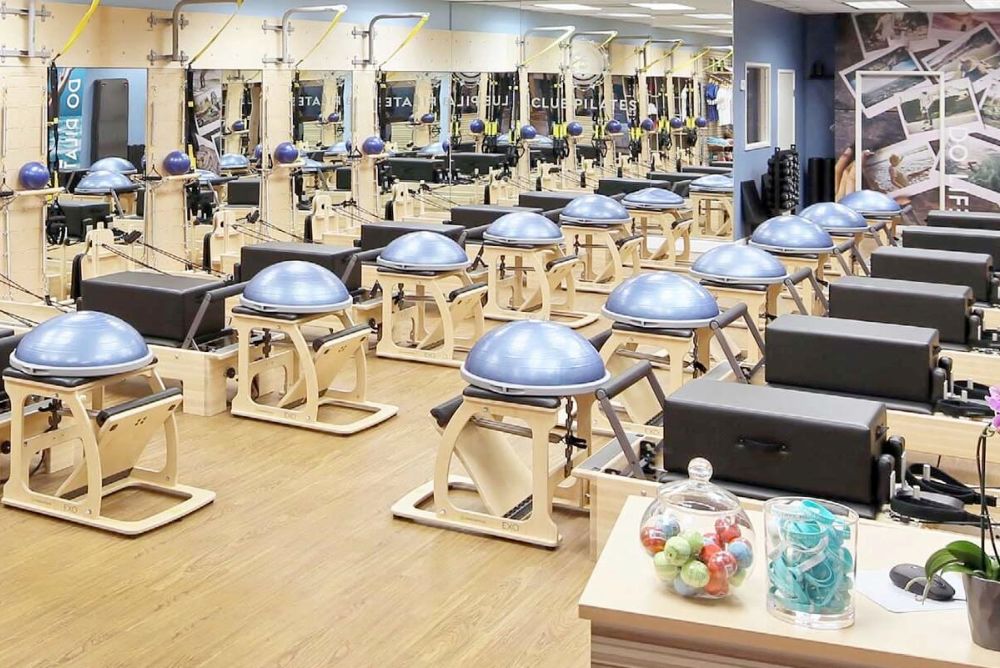 Challenge
With four studios, thirty-six staff members and additional sites planned in the near future, streamlining communications across the team was a priority for Julie; she needed to ensure communication was consistent, the team had an easy way to ask questions, update staff on procedures, and recruit substitute instructors quickly and efficiently.
Solution
"We hold up to twelve classes a day in each location, that's almost fifty classes in total and doesn't include private training sessions. I needed a system that was secure, efficient and worked in real time to enable me to manage shift cover for substitute instructors or front of house staff quickly, as it's an area that can rapidly get out of control. Another franchisee recommended the OurPeople app, a team communication platform aimed at staff that don't work from a desk, and we installed it at the beginning of this year," she says.
OurPeople also allows images to be sent out, revolutionizing the way Julie communicates with her team. Julie explains: "People, especially younger people, pay more attention to their phones than emails or even conversations, and images are a really impactful way to get their attention.
"My team kept putting too much detergent in the washing machine and it would bubble over, leaving a big mess that had to constantly be cleaned up; a small, but not insignificant, issue. To tackle it I used the app to send a picture of a cup with arrows pointing to where the detergent should be filled to, saying 'only fill to this level'. It rectified the problem easily and without making a fuss!"
However, Julie mainly uses the app to ensure front desk and subbing issues run seamlessly. She says: "It's quick and easy to send out a broadcast. It enables instructors to put themselves forward to sub a class, and allows me, or a manager, to decide who should take on the role, while keeping track of the classes that still need to be covered.
"Staff love the fact it's easy to use and feel very comfortable with it. My managers are thrilled we have a system that is growing with us and provides us with the capabilities to find substitute instructors quickly. What's more, once assigned, it gives the instructor the option to add it to their personal calendar, helping remind them they are booked to teach the class."
As well as using the app for scheduling subs, private training and broadcasting messages, Julie also uses OurPeople to survey staff about the best times to schedule meetings, training and ideas for new workshops, as well as sharing company updates and procedure changes, and for one-to-one or group 'conversations'.
Julie concludes: "The ease of requesting, assigning and tracking instructors for group and private training is key and using the app has reduced the number of sticky notes on the front desk and the number of message apps we now use, which is wonderful. We also use the OurPeople app as a broadcast to get an RSVP for an event, obtain a rating on a recent event, to send a newsletter or video, and even to get staff to take a short quiz, enabling me to keep the entire workforce up to date and informed as staffing levels continue to grow."
Results
Key stats
$134k+
Revenue retained from canceled classes
84%
Average engagement on broadcasts
I needed a system that was secure, efficient and worked in real-time to enable me to manage shift cover for substitute instructors or the front desk staff quickly