Knowledge center
Because knowledge is only powerful when people put it to work
This is the one place for all your team resources – accessible and shareable from any device. Use it to boost training with the latest manuals and how-to guides, and send quizzes to refresh skills.
Get a demo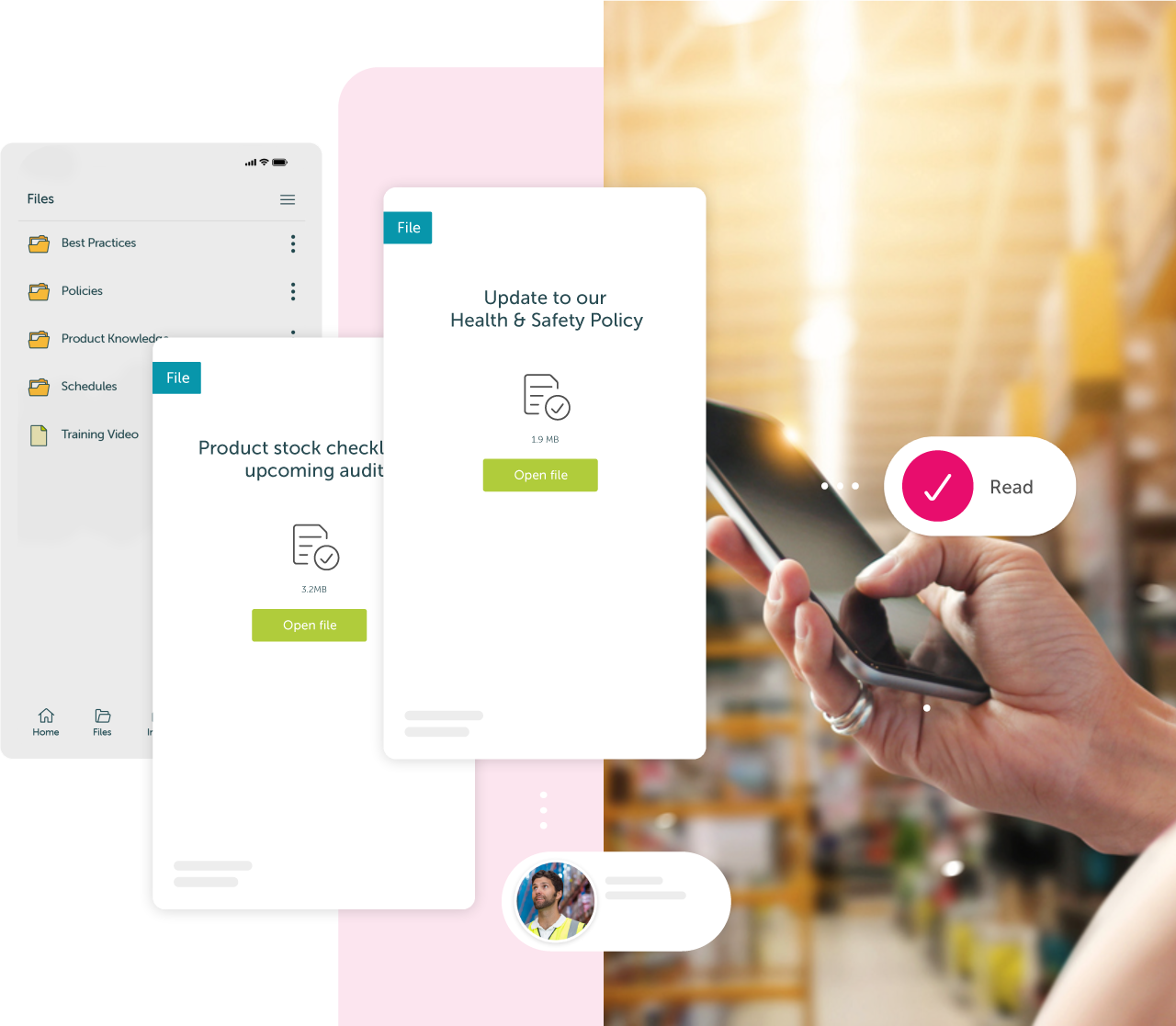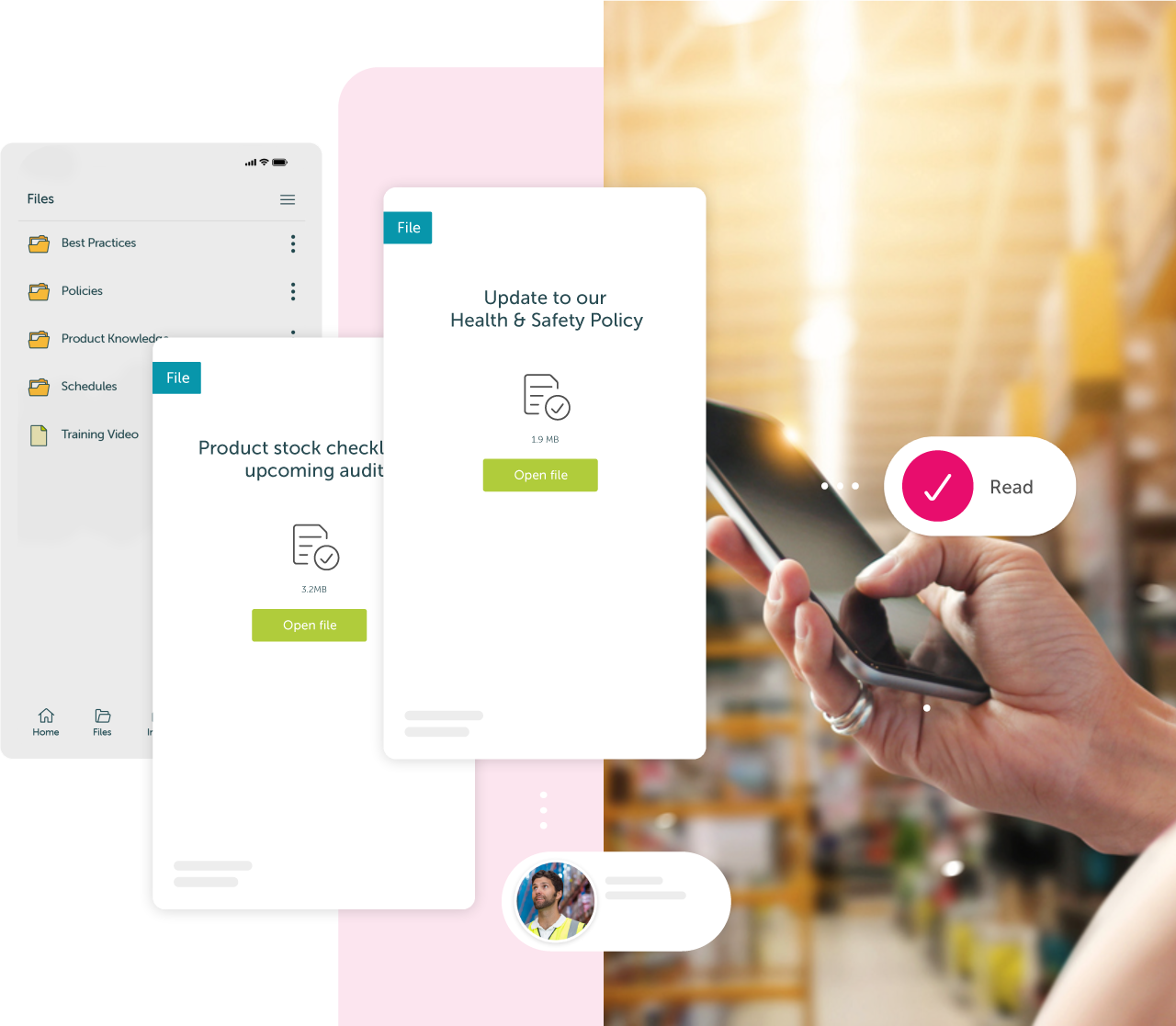 One place for everything
Knowledge at your fingertips
Give your team access to the resources and training they need to thrive. OurPeople keeps all your files in one place: the Knowledge Center. Videos, PDFs, text documents and more, all accessible from any device. No need for a desk, or a computer
Simple file sharing
A place for every file
Keep your important files up-to-date by dragging and dropping the latest versions into the Knowledge Center. Want to share a new procedure or an update to a policy document? Send a link on a content card to your team's home screens and they'll find it right away. No email and no scrolling.
Boost employee skills
Learn on the job. Learn on your phone.
The best way to learn is little by little. And the best learning tool is the one your people always have with them. Knowledge Center lets you send short courses and quizzes to your team's phones. A new health and safety training module? Share the file, then follow up with a short quiz to test what they've learned.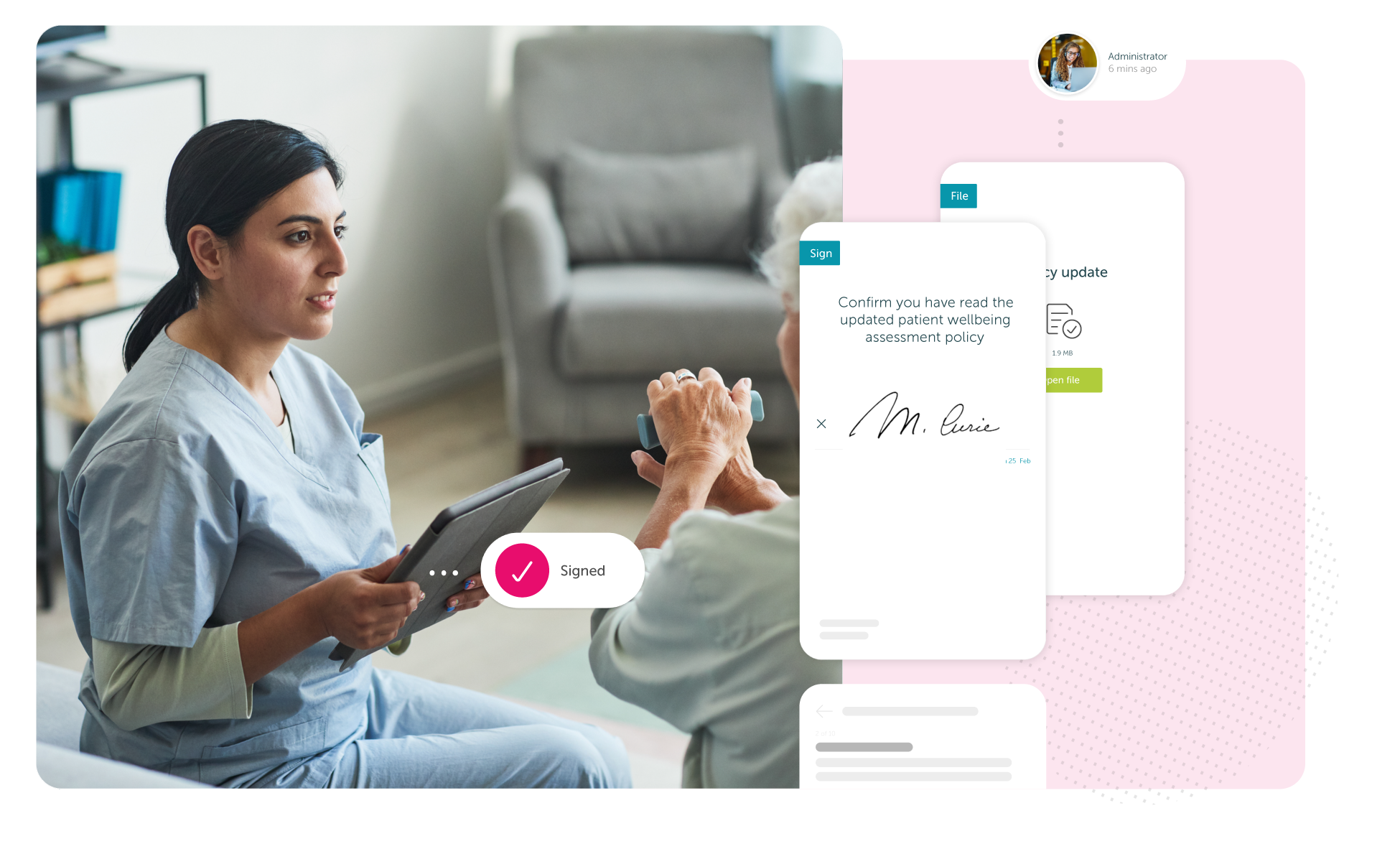 Right people, right files
Keep files secure
When people see files they shouldn't, you've got problems. Use OurPeople to set permissions, so you can choose who gets what – and you can do exactly the same with updates. When access is streamlined, people only see what matters, and files stay safe.
Manage team development
Make a plan. Then stick to it.
Create an employee development plan, and use OurPeople to manage dates and milestones. Set reminders to keep on top of refresher courses and training completion deadlines. And run reports to keep tabs on everyone's development. With everything in one place, it's easy to keep track.
An audit trail for compliance
Prove who knows what
The best thing about the Knowledge Center? Everything is logged. You can even add 'Tap to Sign', which means team members have to confirm when they've received and read an important document. This is the proof managers need to demonstrate who's seen what.
Frequently asked questions
Still not found what you're looking for?
Can permission access be set up by folder or file?
Yes, each file or folder can have customisable permissions using Tags. This allows you to limit access and make it simple for employees to find the right thing quickly.
What is the largest file size that can be uploaded?
100MB or less can be uploaded per file. A folder does not have a limit. Each account has a limit of 2TB.
What types of files can be uploaded?
Most common file types such as PDF, Word, PPT, XLSX, etc can be uploaded. It is recommended to upload more mobile-friendly file types that can be easily viewed on a small screen. To learn more about the Knowledge Center and how it can work for your company, book a free demo.
Customers already using OurPeople