Smartforms and checklists
Everybody on the same page. Without the paper.
Complete the smart form and get the job done. This is the easy-to-access, simple, trackable way of managing everyday tasks. So everyone knows what they're doing.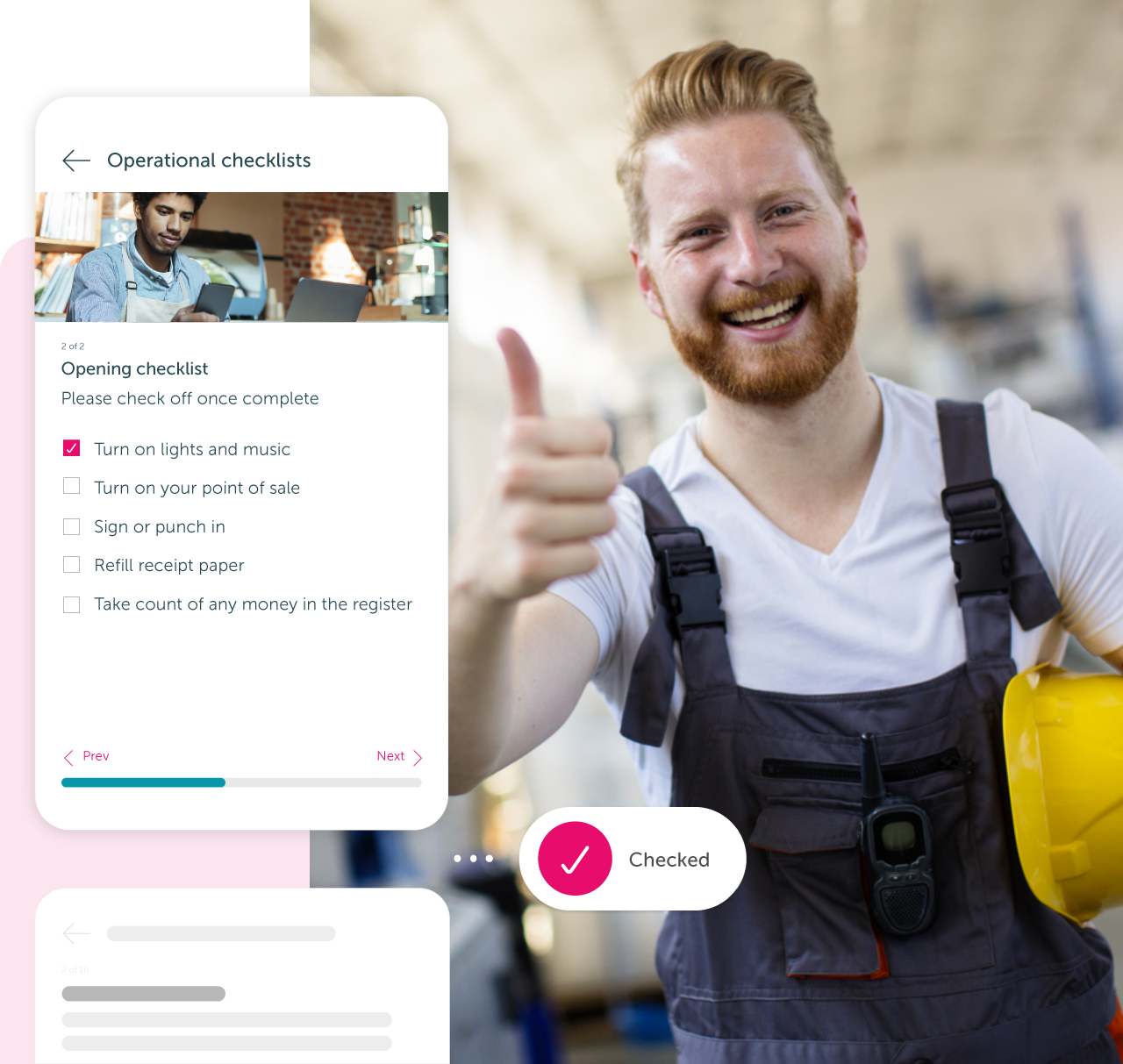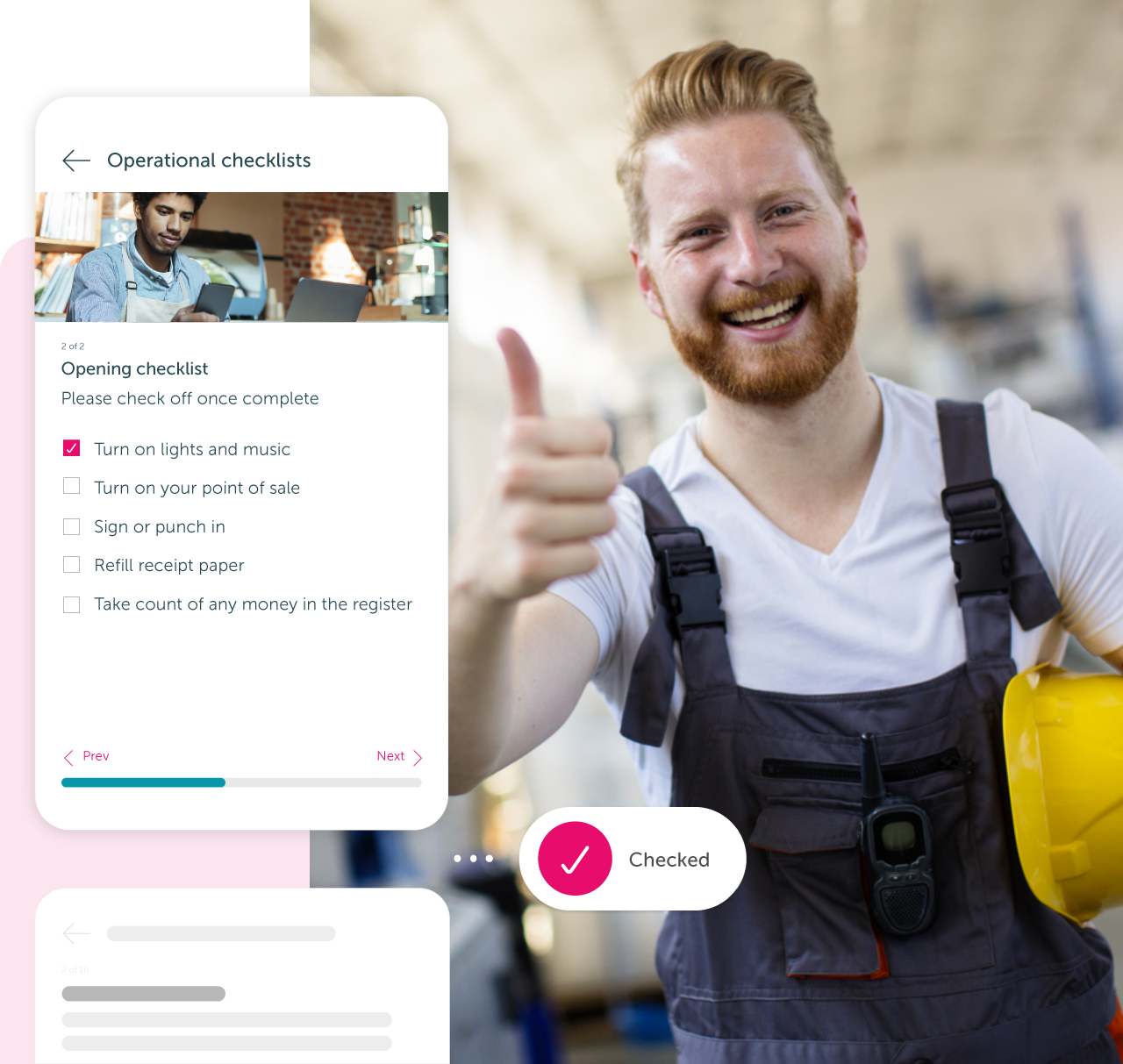 One place to stay on-task
Say goodbye to paper chaos
Introducing smart forms – simple forms and checklists your team can access. Smart forms work everywhere, on any device. Now your day-to-day tasks and processes are in one place, where managers and teams can share and log the information they need.
Standardise day-to-day tasks
Where there's a task, there's a form
Who wants to read long documents at work? Our forms are practical and short, so you can make them 100% relevant. How to lock up in the evening? Questions to ask a dissatisfied customer? Even ordering everyday supplies. When you standardise the tasks, the work gets done.
The data you need
Don't sweat the small stuff. But do log it.
Make doing the right thing easy with smart forms – from incident reporting when it happens, to vehicle inspection faults, or completing health and safety checklists. Your team completes the forms, OurPeople tells you what needs to be done. And when people log the things that matter, small issues don't become big problems.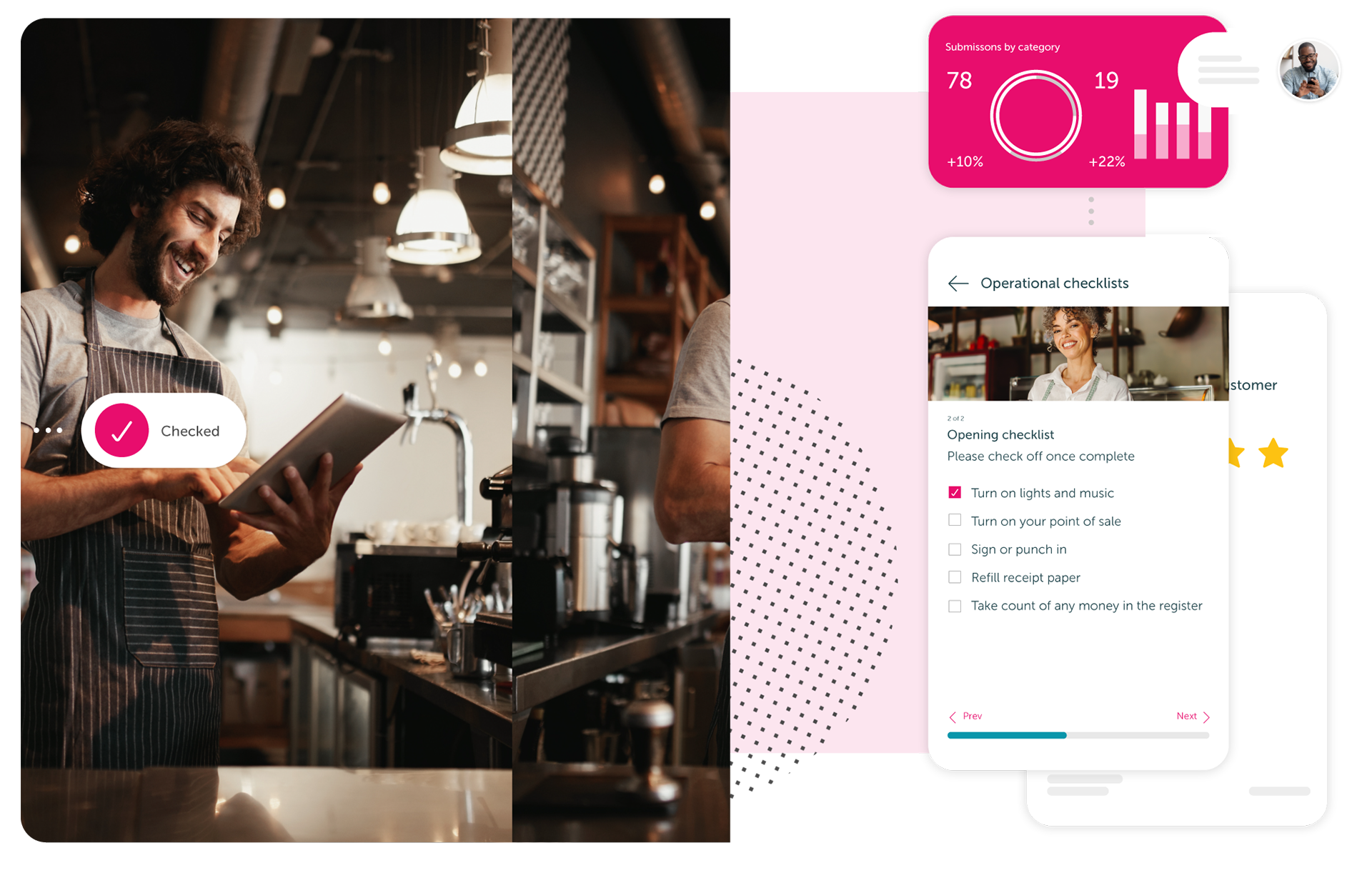 Only what matters
Right people, right forms
With OurPeople, you decide which employees see your smart forms. Tag the relevant people and choose which staff need access. When you send forms to the right people, you'll get the responses you need – without distracting everyone else.
Use the smart form builder
Quick answers? Quick form
Smart forms are as easy to create as they are to complete. Use the OurPeople smart form builder tool to drag-and-drop a template, add your information, choose who to send it to, then track results. It takes minutes to create a form that works, with options to upload images, links, videos and more.
Track responses with analytics
See what's been seen. And what's been done
Know exactly which to-dos are still to be to-done every day. Receive notifications when forms are complete, or when you need to act. You can see as much or as little detail as you want. Your data is ready and waiting when you need it.
Frequently asked questions
Still not found what you're looking for?
Can I give limited access to forms?
Yes, each form built is permission driven to specific audience segments, just like a broadcast. You can also give reporting access to specific Admin users.
Can I send a form or checklist to be completed?
Yes, any form can be linked to using a Text Card and sent with a notification and a message to let people know it must be completed.
Can I send recurring checklists?
Yes, similar to using a Text Card with a link, you can set delivery settings to automatically recur, allowing you to send a weekly or monthly checklist to a specific group of employees. To learn more about Forms and how it can work for your company, book a free demo.
Customers already using OurPeople