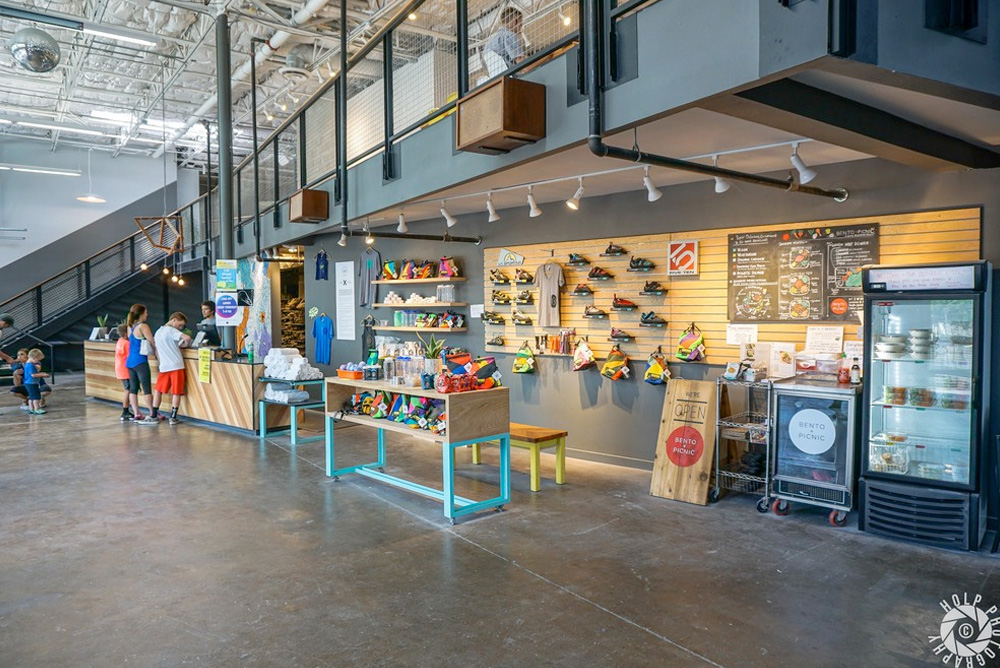 1. Create a dedicated space in the front for retail items.
People can be forgetful, having backups for your members not only keeps them in your club but happy they can still work out to their favorite tunes. Stocking retail workout essentials like earbuds, water, socks, etc. are easy ways to increase daily revenue which adds up through the year.
Offering workout enhancements like pre and post work out packets are also great. It allows your members to try something new for their workout before they buy a larger size and doesn't take up lots of room or counter space in your club.
Besides water, popular energy drinks that are more health-focused can be difficult to find in your local gas station or convenience store. Stock them in the front coolers and don't be surprised if members on their way out pick up a couple to stock up until their next visit.
2. Sell branded items in the retail space.
Selling just the essentials is great but if your logo and culture are strong you should be able to really increase sales with your promoting members. Branding your logo on items like towels, t-shirts, shorts, water bottles, etc. can be a great way to promote your club and increase revenue. If your logo needs to be reworked a bit to be monetized you can do this affordably yourself, with tools like Canva it makes it easy even if you are not a designer.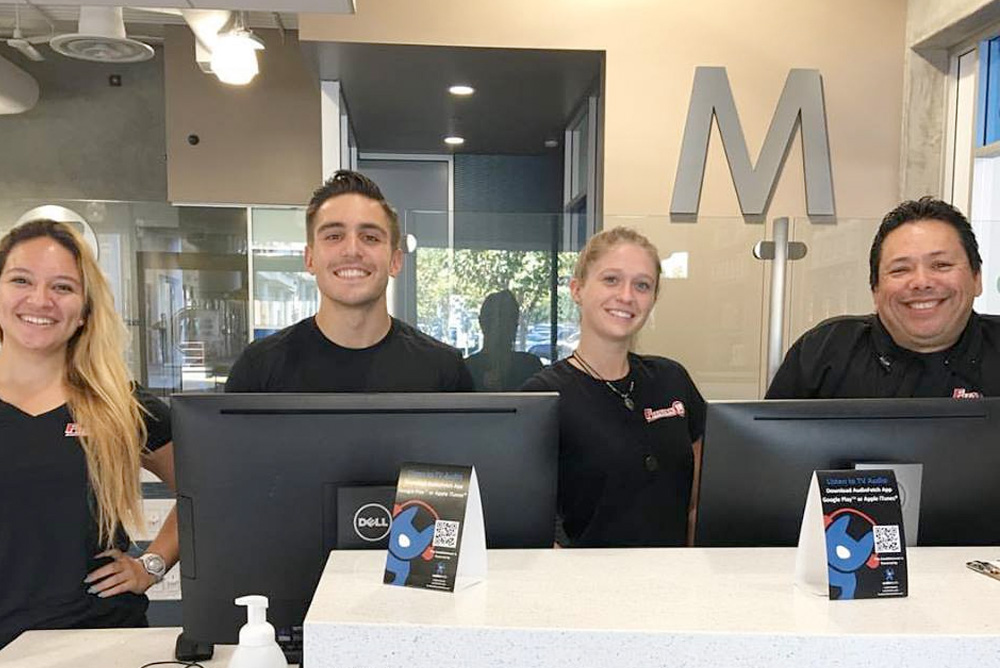 3. Improve front desk communications.
Don't rely on club email or a group chat app to hopefully get your message across to the right people. Many clubs have changing promotions, whether they are for events, new members, new items, etc. Front desk employees are the key to getting the message to your members. Solutions like OurPeople make it easy to ensure your front desk teams receive the message and act on it.
4. Paid Events
Members love being exclusive, offering member-only events like boot camps, additional training sessions, etc. can be a great way to increase revenue. Many clubs use this around seasonal downturns like the holidays or just before summer. Bring a friend event can also be a great way to not only increase turn out but potentially sign up new members to your club as well.
5. Hosted and Guest Events
If you are in a city, chances are pretty good you have someone who is an influencer in the fitness industry. By using social media and an influencer you can host exclusive follower classes, promote your club, and more. All of which can increase revenue with each event and increase member count. Local companies and health food stores also can get involved and pay a little bit to assist in these hosted events. Allowing attendees to sample their offerings and increase event revenue by offering a paid hosting spot.
6. Never cancel a class.
Members hate getting a text from their club saying a class is canceled for the day. Members usually plan their afternoons and evenings around them, and it drives NPS down. Club owners can implement instructor apps like Our People to handle the back and forth when it comes to subbing a class. Managers can quickly see what classes need cover still in just one screen, and either assign or broadcast out that a sub is still needed.
7. Offer local "discounts" and advertising
Have club managers connect with local businesses like health food stores, wellness stores, entertainment companies, etc. Offer in-club and digital advertising to these local companies for a monthly rate. Many local companies like to ensure people will come in and see a quick way to track their return. Offering a discount for club members, such as 10% off, is a great way to incentivise your members to visit your advertisers and increase revenue for them as well.
There are so many ways to increase revenue for your clubs besides just increasing the monthly rate or annual membership fee. Doing some or all the suggestions above drive a positive membership experience and daily, monthly, and annual revenue streams.