Surverys
Want to know what matters? Just ask.
Share short surveys on any topic and find out what your team really thinks. Check in. Stay in-the-loop. Know what's important.
Get a demo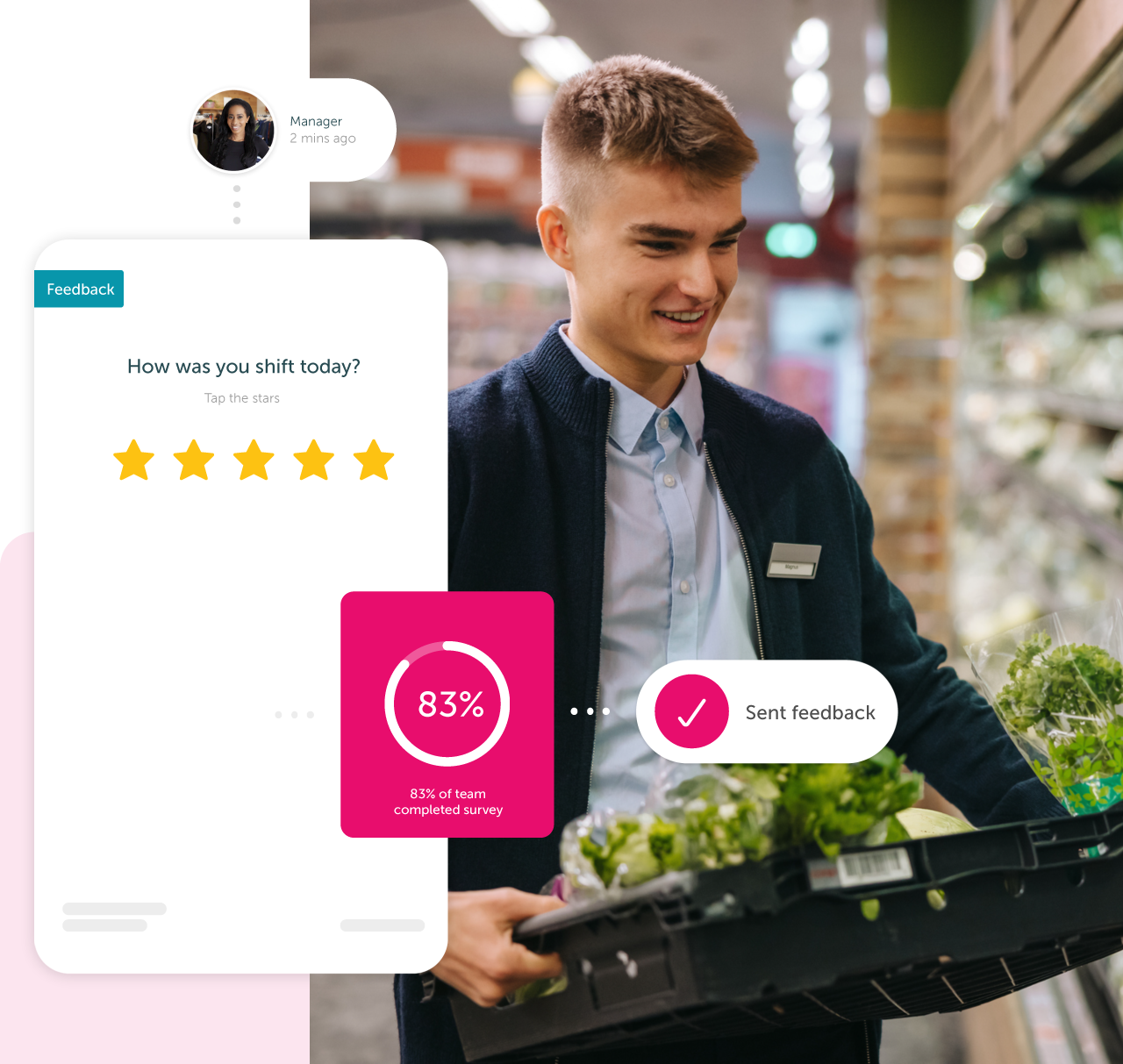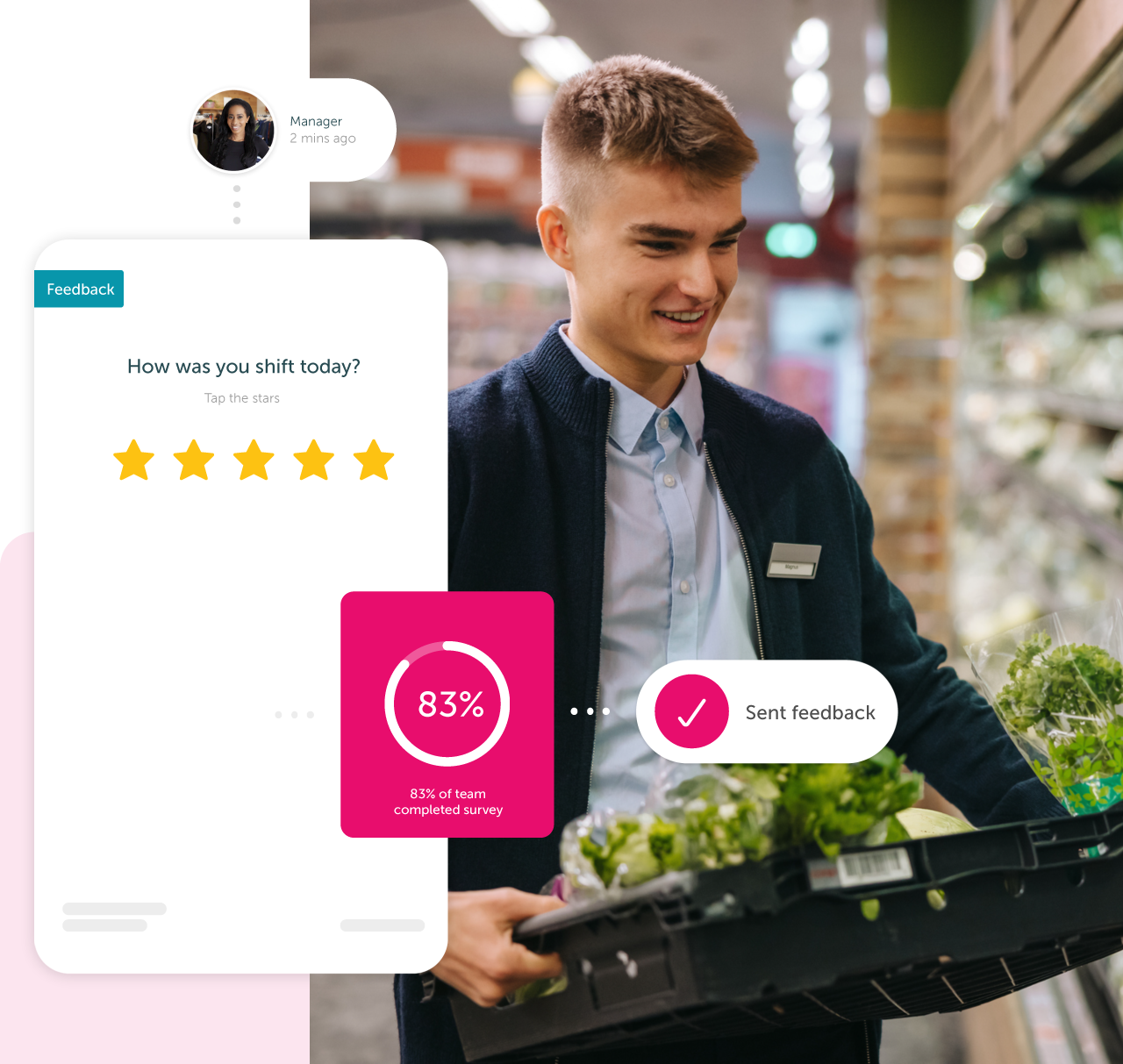 Understand your staff
Keep everyone happy, including your CFO
When people feel included, they're more likely to stay in their jobs. Send pulse surveys on any topic – with the OurPeople Pro package, you can even make them anonymous. New uniform? Find out how well it fits. Changes to staff benefits? Learn how they affect your team. Instantly.
Share success
Everyone's part of the good news.
Where will you hold your summer party? Which charities should you support this year? Use surveys to engage your team when you're sharing good news. Your team is more likely to take part when their feedback is part of the outcome.
Quick to build
Small effort. Big results.
Why pay someone to create your staff surveys? Use proven OurPeople card templates, then drag and drop your content in minutes. You can send a single card or build out more questions in a stack. Either way, using OurPeople saves you time and money.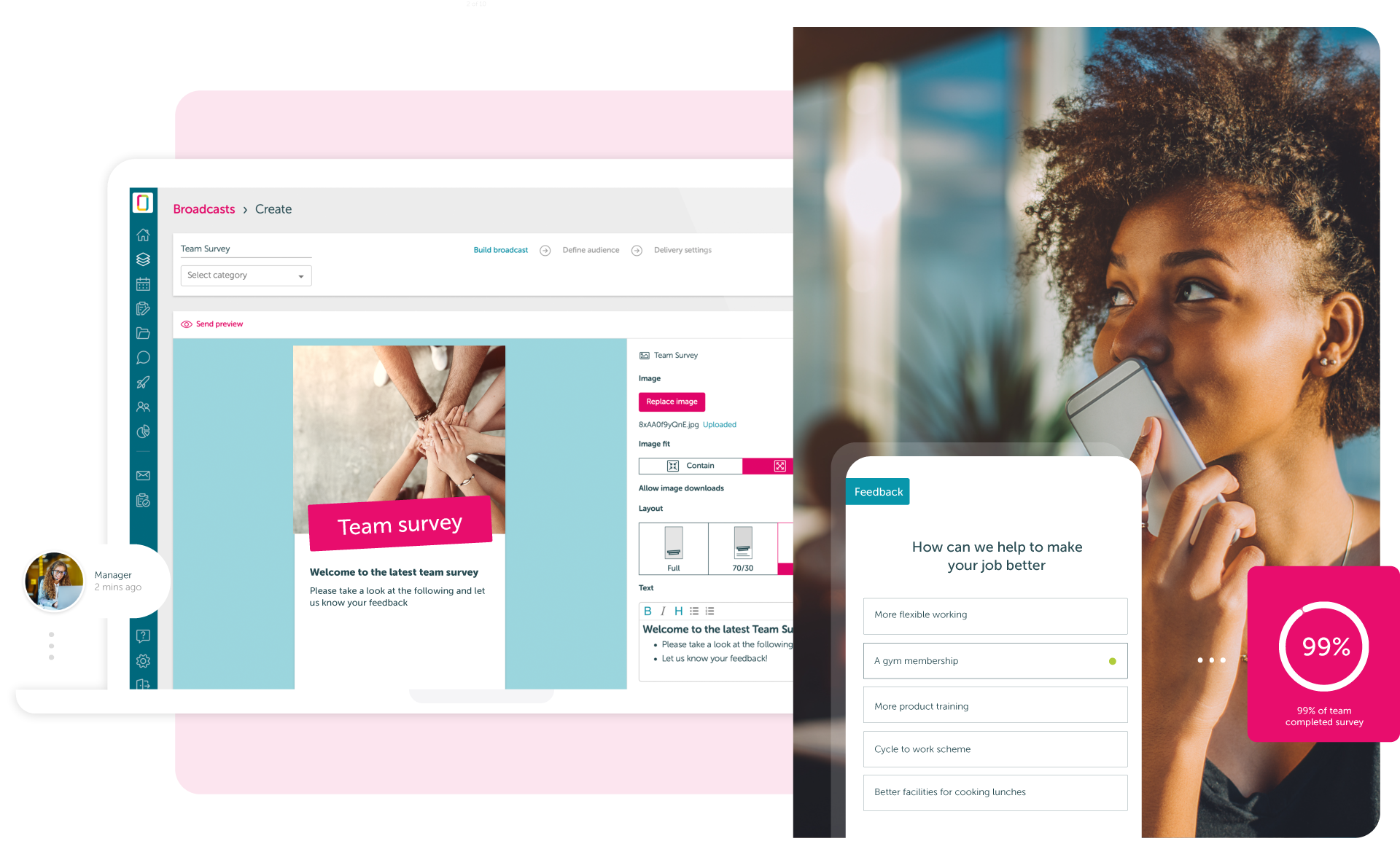 Respect your team's time
Top speed surveys.
With OurPeople's content cards you can send your surveys straight to home screens, with multiple-choice or ratings-based answers. Our surveys take seconds to complete, so your teams can get back to work.
Send to the right people
Choose your audience
Canvas your whole team, the entire company ­– or even people with specific job roles in certain locations. OurPeople lets you fine-tune your audience to just the people you need, so your team members are more likely to respond.
Instant responses
Keep your finger on the pulse
See as much or as little detail as you like. OurPeople collates your survey results for you, with automatic reminders for those who haven't responded. And the analytics tool gives you valuable insight at the touch of a button.
Frequently asked questions
Still not found what you're looking for?
Can I conduct anonymous surveys?
Yes, using Forms you can anonymize feedback and engagement surveys.
Can I conduct an eNPS (employer net promotor score) survey?
Yes, rating cards in a broadcast or form allow you to pole and calculate scores based on customisable questions.
Can surveys be sent annually?
Yes, you can build annual surveys, and schedule them to deliver to all or specific audiences each year. This allows you to benchmark trends year over year in a single report. To learn more about Surveys and how it can work for your company, book a free demo.
Customers already using Surveys