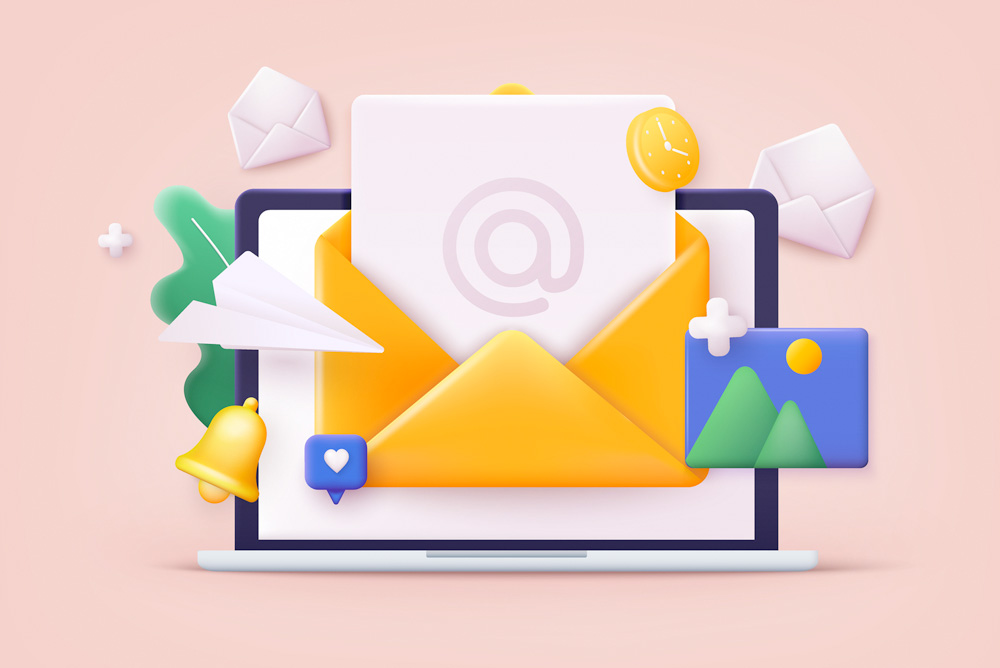 The environment many hospitality industry employees work in can be challenging as they deal with customers, with changing expectations, whilst coping with irregular hours.
Now imagine this: they are expected to keep abreast of all emails and messages sent to them, even if they're not always desk-based or have instant access to technology. Emails cluttering up an inbox can stress out even the most organised of employees. But also picture what it must be like for the managers of these employees, trying to communicate effectively with their teams, and not getting the response or uptake they need.
Does this sound familiar?
Well, it doesn't have to be this way as, even in the busiest of hospitality environments, there are ways to make sure your employees are kept informed and engaged with your internal communications. And, it's all about catching their attention and then retaining it.
By following these 5 internal email best practices, you can get your employees to open internal emails and messages and see a boost in employee engagement across your business.
How to Create Engaging Employee Emails to Increase Open Rates
1. Segment Your Audience
Before you even start thinking about the content of your email, you need to consider who the message is going to. Now there will be times you need to send out a company-wide email. But one of the main reasons emails don't get read is because the recipient doesn't think it's relevant to them. If you've got into the habit of sending out blanket emails to all employees, they're going to stop reading them as they just don't have the time or inclination.
So, make sure you only send relevant information to relevant employees. This will cut down on the email clutter. Your employees will realise quickly that the only emails they receive are specific to them, making them more likely to open and read them.
Segmenting your audience is easy to do if you have the right technology. It will allow you to set up groups that you can then pre-select when sending an email.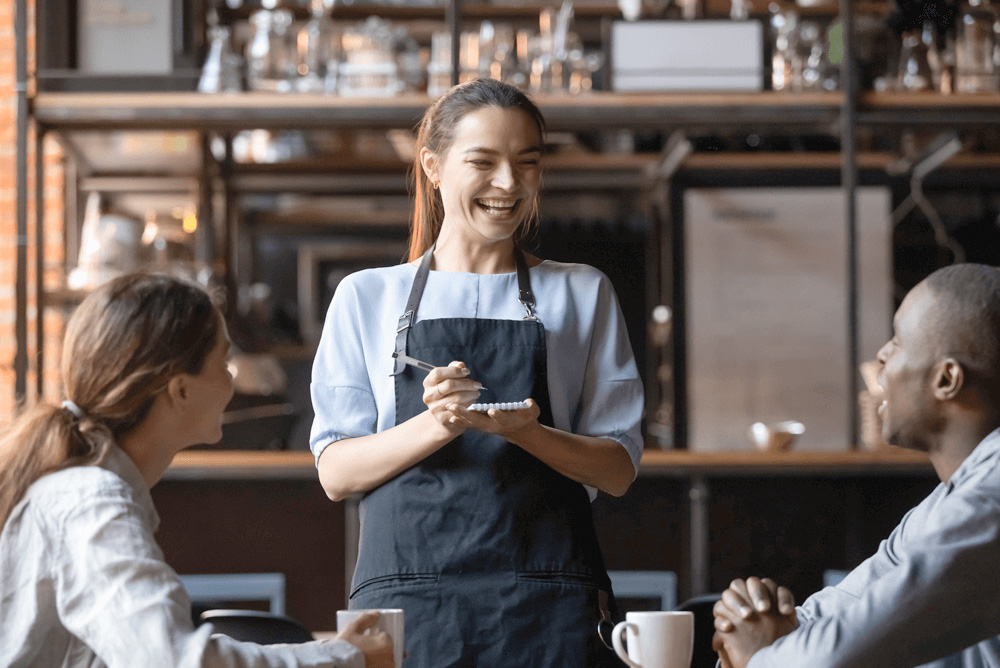 2. Make Your Subject Lines Count
The subject line is the first thing your employees will see when they open their email, so you need to make your subject line count. It must grab their attention as interesting headlines are a good way to draw employees in and make them read on. Give them subject lines they can't ignore.
Effective subject lines are often short, punchy and action-focused. A good guide is to make them between six to ten words long. Also remember that not all employees in the hospitality industry will be desk based with a PC or laptop. Many of them will be opening emails on their mobile so it makes sense to choose a shorter subject line that will be displayed fully when opened on a mobile device.
3. Make Them Look Good
Things that appeal to us visually will grab our attention. Anyone in the hospitality industry can relate to that – a restaurant will want its food to look appetising, a hotel will want its rooms to be inviting and an airline or airport will want its plane or terminal to look clean and well maintained.
Well, you should apply the same principles to your emails. Don't rely on boring blocks of text. That's not going to encourage any of your employees to read them…all the way to the bottom.
Instead, think carefully about the layout of your email. There are endless design possibilities if you are using the right technology. These can include bullets, rows, dividers and buttons.
Making them as visually appealing and interactive will also help. You could include images, memes, GIFs or video to break up the email body. Utilising a content builder can help make this process simple and easy.
4. Make Them Personal and Use Emotion
Emails don't need to be boring. If you regularly communicate using emotion and storytelling, you'll be adding heart and context to your content. Your employees won't be put off and you'll have them reading in no time.
If you lead with desire, with exciting and emotive language, you will encourage them to open their emails and consume them.
On top of this, make the content personal to the reader. Customise the content to be relatable and relevant to whomever is reading it.
5. Keep Them Brief and Clear
All the above points will quickly get your employees hooked-in to opening and reading your emails. But don't then lose them by waffling on with unnecessary information.
If you get into the habit of keeping your emails short and succinct you will remove the fear that your employees won't have time to read the whole email. Remember, hospitality employees are often working in fast-paced environments. Instead, your employees will know that once they've opened an email from you, it'll be easy to consume the information.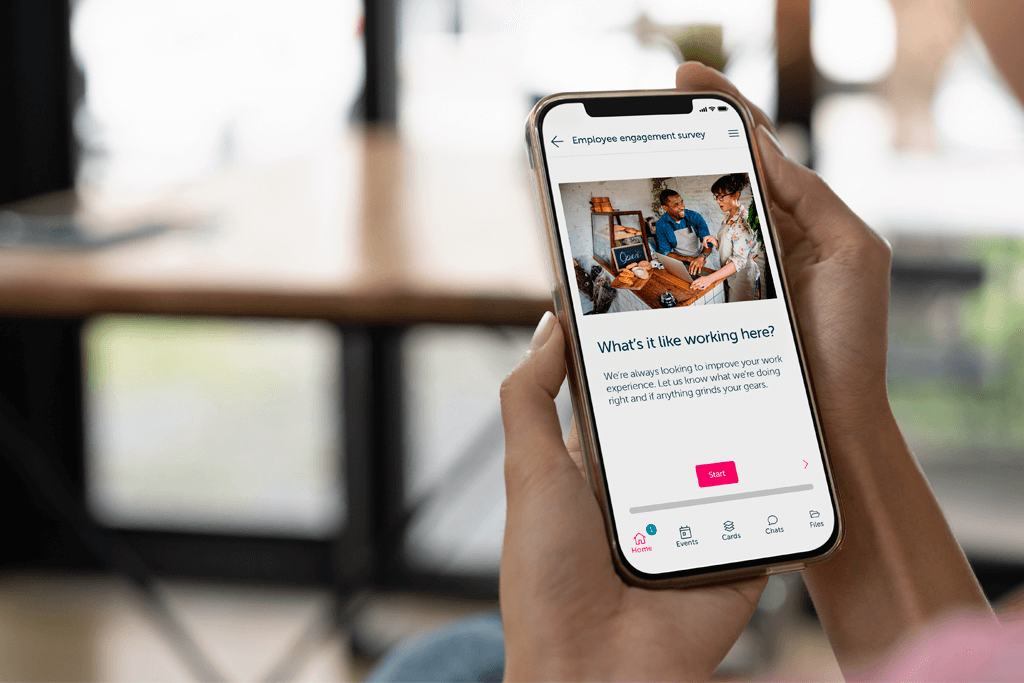 How OurPeople Can Help You Manage Your Internal Communications
We make your life simple by delivering information to your employees when they need it, where they need it.
Our platform doesn't need a desk or fixed point of entry which is why it suits the hospitality industry. Instead, it can be accessed on different devices and in a number of ways, making your internal communications simple and effective.
We know how to segment your audiences and can help you set up different tags so your emails will always be sent to the most relevant employees.
Our communications can include a variety of content including video messages, visuals, polls and surveys. Making them as visually appealing as possible will grab your employee's attention and encourage a higher open rate.
And all your emails are tracked allowing you to analyse who is opening what with message engagement, read receipts and actions taken. This data gives you valuable insight into the type of content that is working for you, ensuring you can continue that in the future.
With all of the above a lack of engagement with emails can become a thing of the past as you move towards a more enlightened and engaged workforce.