Open shifts
Every shift covered. Everyone up-to-date
Use OurPeople to manage open shifts and changes to the schedule. One place for the whole team to log, track, then get shifts covered.
Get a demo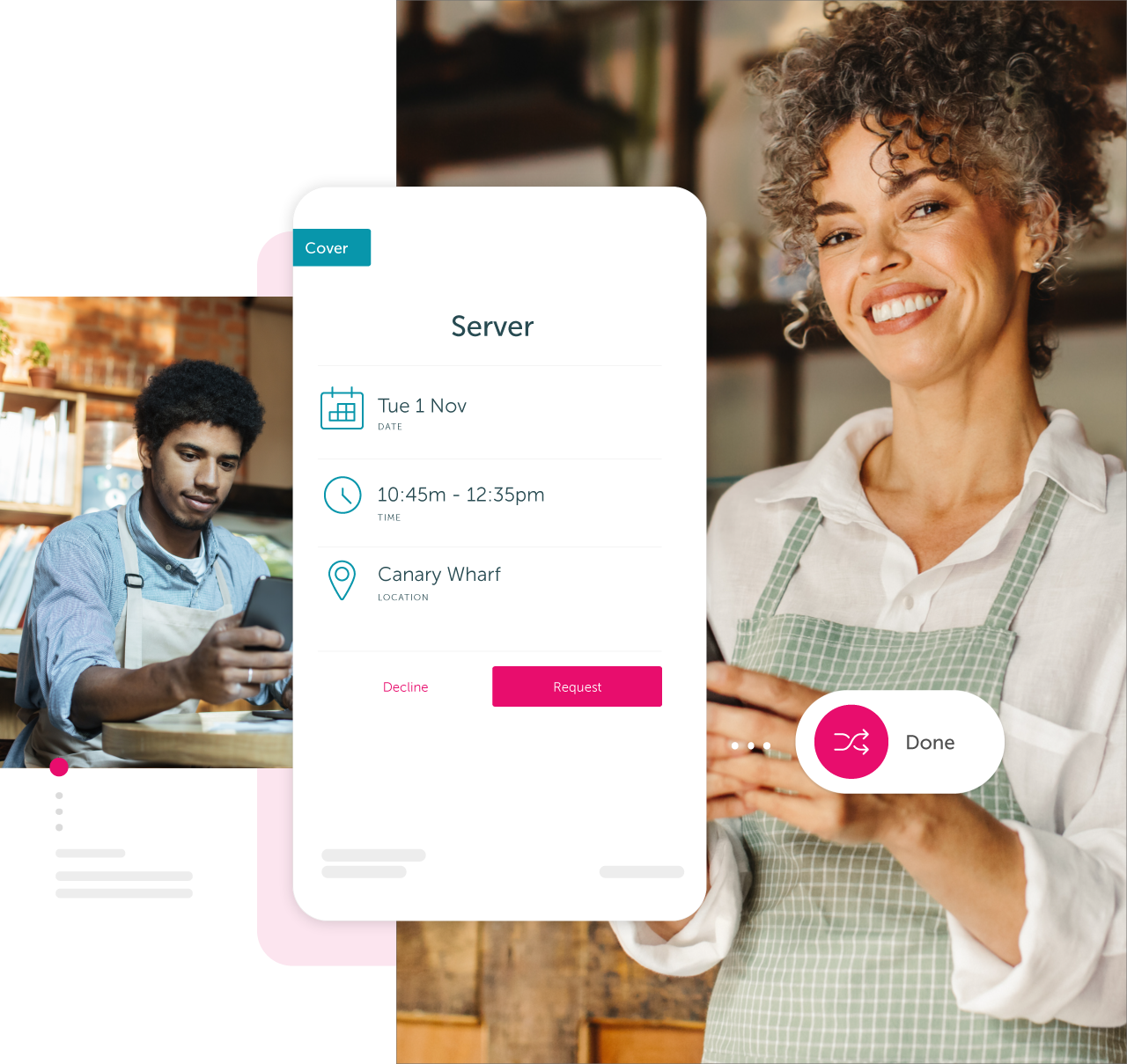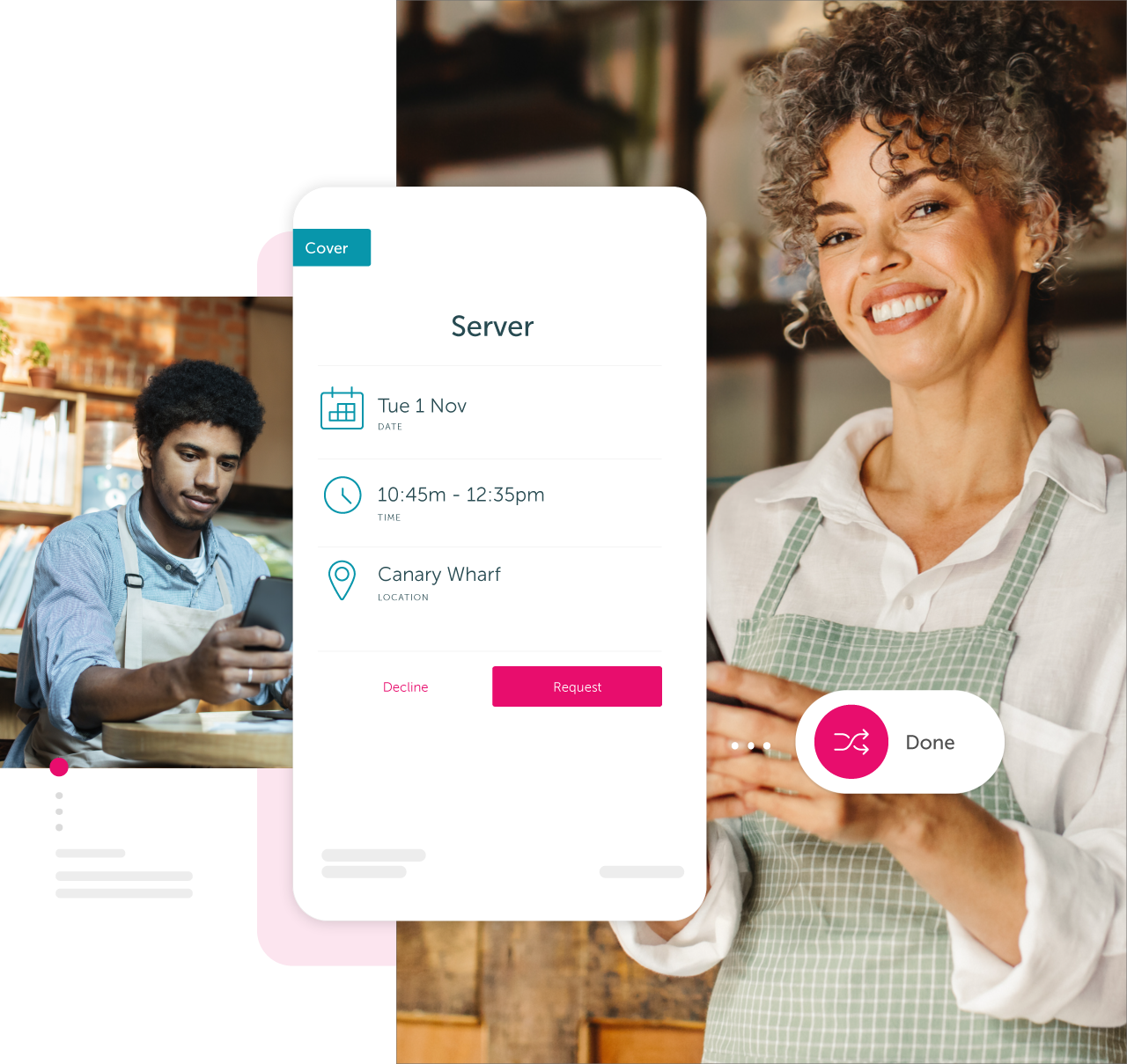 More teamwork, less confusion
No more text messages
Too many messages about open, pending and swapped shifts? OurPeople puts your team's open shifts in one place. Simply build the open shift, send it out, and track progress as it's filled. Everyone's included – your team can use any device to secure the shifts they want.
You're in control
You choose who's in charge
Set permissions so only managers can send out or approve shift swaps. Or let staff build, send and take on shifts independently. It's up to you, and what's best for your business. Whatever you decide, everything is logged and tracked, so you know exactly who's done what.
Right shifts for the right people
Work simpler. Send less.
With OurPeople, your team members only see the open shifts relevant to them. Need to filter by locations or skills? It's done. With OurPeople, you also keep the same people in the loop when shifts get covered, so everyone has precisely the information they need.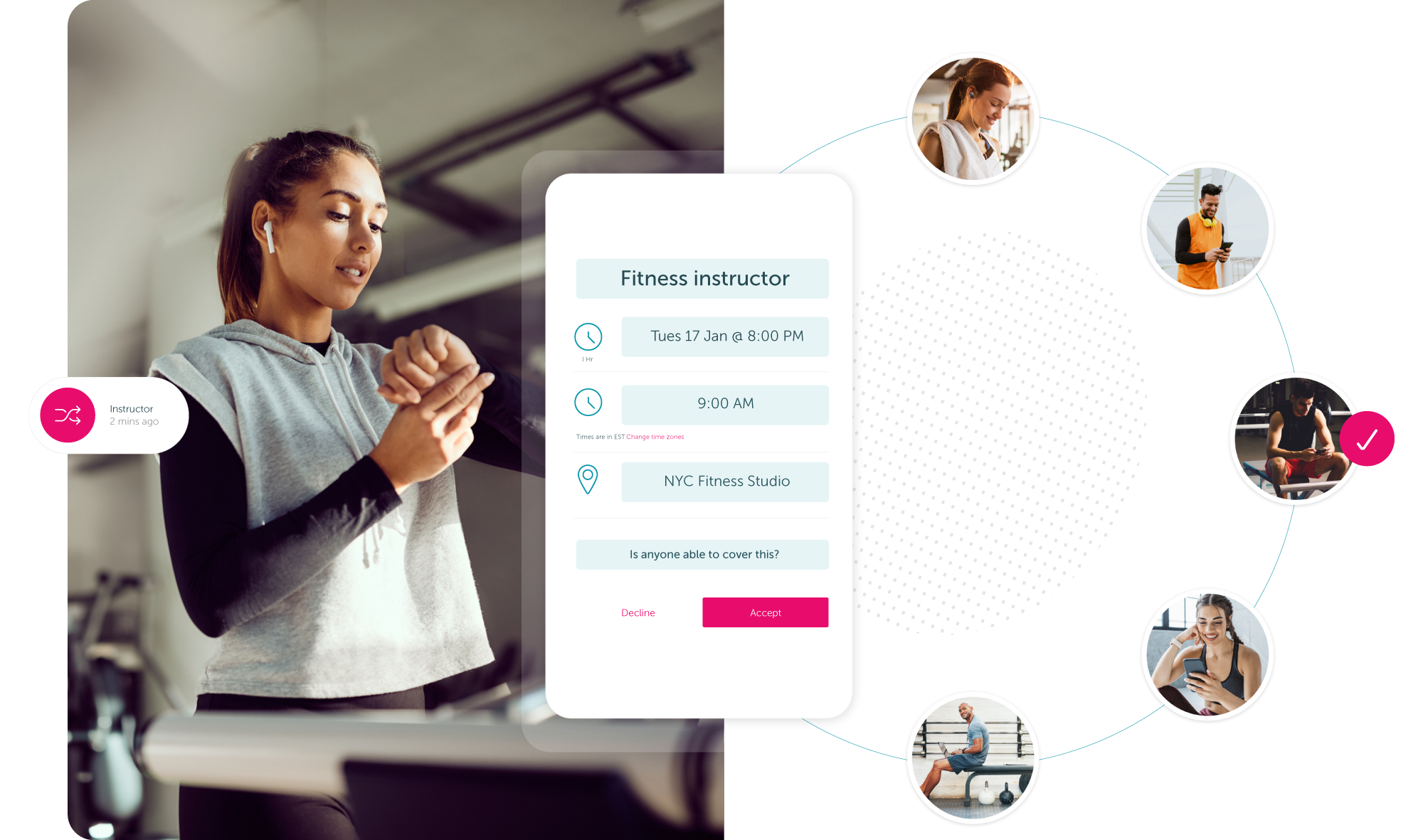 Analytics that work for you
Really get to know your staff
Run a report to see which shifts need to be filled, and instantly see what's urgent. Or use data from last month to inform next month's schedule. Do some people prefer early starts? Or late finishes? And who's the most likely to take on a last-minute shift? OurPeople's insights help you give your team what they need.
Cover more shifts. Do less admin.
OurPeople remembers when you forget
When you're short on time, it's easy to lose track. OurPeople sends you reminders when there are outstanding shifts to cover. And you can even automate messages to remind your staff before a shift starts. OurPeople is there to help you focus on what matters most.
Frequently asked questions
Still not found what you're looking for?
Is there limited access to who can send or manage open shift requests?
Yes, this is a permission-driven function and can be enabled or disabled for each user or account.
Is there a scheduling tool or time clock?
At this time OurPeople does not offer a full schedule or timekeeping solution.
Can a user add approve shifts to their calendar?
Yes, a user can add any approved shift to their personal device calendar so they do not forget to show up for their newly assigned shift. To learn more about Open Shifts and how it can work for your company, get a free demo.
Customers already using OurPeople