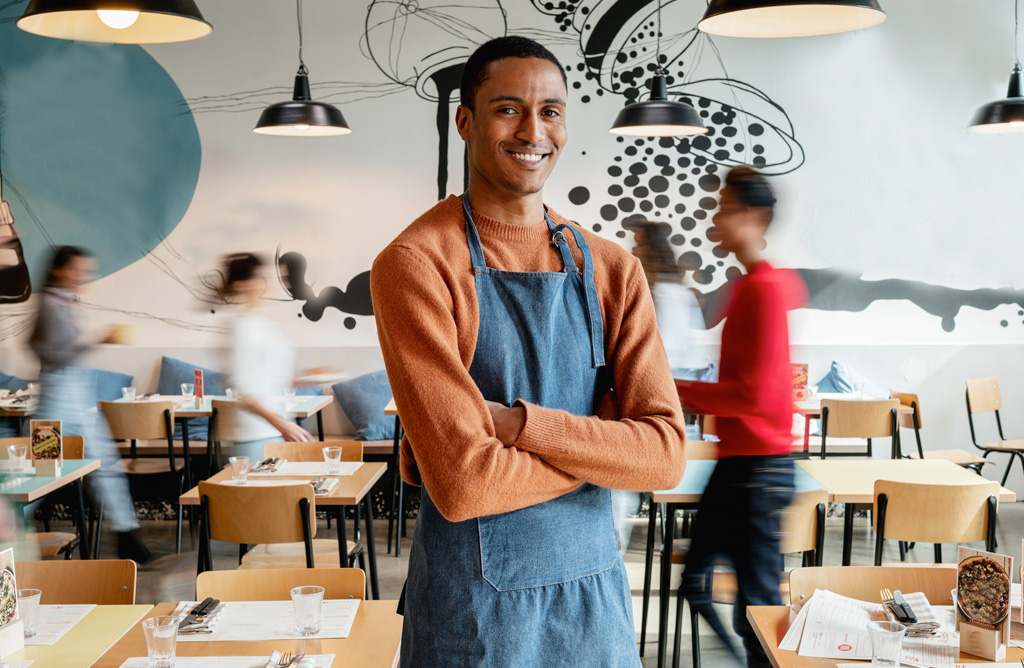 That might seem harsh but the reason you aren't getting the response level you'd like from the emails you're sending your employees is because they aren't reading them.
Yes, you might see a high open rate – a survey by PoliteMail of 56 million internal email messages found that 77 per cent of employees opened internal emails.
But here's the statistic that's going to hurt…only 37 per cent of recipients read those messages and 24 per cent clicked on links or images.
But don't despair. There are reasons why your employees aren't reacting to the emails they're getting. Here are three of them.
#1 Email Versus Productivity
Emails can kill productivity. Studies have shown that an average office worker can spend over a quarter of their time reading and answering emails.

And if those emails aren't useful to employees, that time could be spent doing something more productive.

According to experts it can take employees an average of 23 minutes to return to a task after being interrupted by an email. And studies indicate 62 per cent of employees say email is their biggest distraction at work.
#2 Too Many Emails
If an employee feels they are inundated with emails, many of which aren't helpful, they are going to stop opening or actioning them.
When a company only uses email to communicate with their employees, they just become 'noise' and information overload.
Unread and ignored emails are a symptom of disengagement in your workforce.
#3 Dull, Boring and Hard to Read
It's no wonder your employees aren't opening emails if you're sending out long chunks of text with uninspiring subject lines.
Those sorts of emails aren't engaging and are very easy to ignore.
Nowadays people are much more used to scanning text to determine vital information. If your email isn't set up to be easy to read, your employees are less likely to pick up on the critical information you are trying to communicate.
How Can I Effectively Communicate with My Team?
You need to make a mindset shift away from relying on email as your sole communication method.
Of course, you still need to regularly communicate with your team, that's a given.
Your employees won't be able to do their jobs properly if you don't keep them up to date with relevant information and communication breakdowns can spiral out of control quickly.
You just need to find ways to do that which work for everyone.
Your Communication Solution
When communicating with your team you need to find a solution that gives you the following:
Personalisation – make it relevant to each employee
Content builders – create well formatted, eye-catching designs that are easy to read
Analytics – track your communications
Team chat – open a channel for chats
File sharing – have an area for vital information to be saved rather than being lost on email
Forms and Checklists – make it easy for employees to respond
Team surveys – create engagement with easy-to-use surveys
Team training – keep your training information in one place to make it easy to access
The OurPeople communications platform is the solution that engages employees and reaches everyone. It brings work tools and communications to every team member, regardless of how and where they work.
But does it work? Do employees use and engage with it?
The answer is yes – with OurPeople Pro, 78% are active and engaged users.
But don't just take our word for it, here are what some of our clients have been saying about us:
"The OurPeople app is the most effective way to communicate with everyone in your organisation with quick concise messages".
Jordan White, Owner of White's grocery chain in Kansas, USA
"I like the fact you can see who is engaging with you. It's a great tool and I would 100 per cent recommend it to other companies as it is definitely worthwhile. It gives you that extra ability to communicate with your team."
Bruce Sheridan, General Manager of Forbes of Kingennie Country Resort, Scotland
"It's a very simple and effective tool that can make a huge difference to any Internal Communications team. If you're looking for a platform that will enable you to provide instant, engaging and tailored communications to colleagues, then this is for you."
Kirsty McEvoy, Internal Communications & Engagement Executive for Affinity Water, UK
If you use the tips in this post, you'll be on your way to solving your email challenges and getting your teams to start reading their internal communications again.
Remember, it's all about being targeted, relevant to their needs and interesting to read. If you get that sorted, you shouldn't have the same problems.
If you're interested in hearing more about the OurPeople solution, get in touch today.