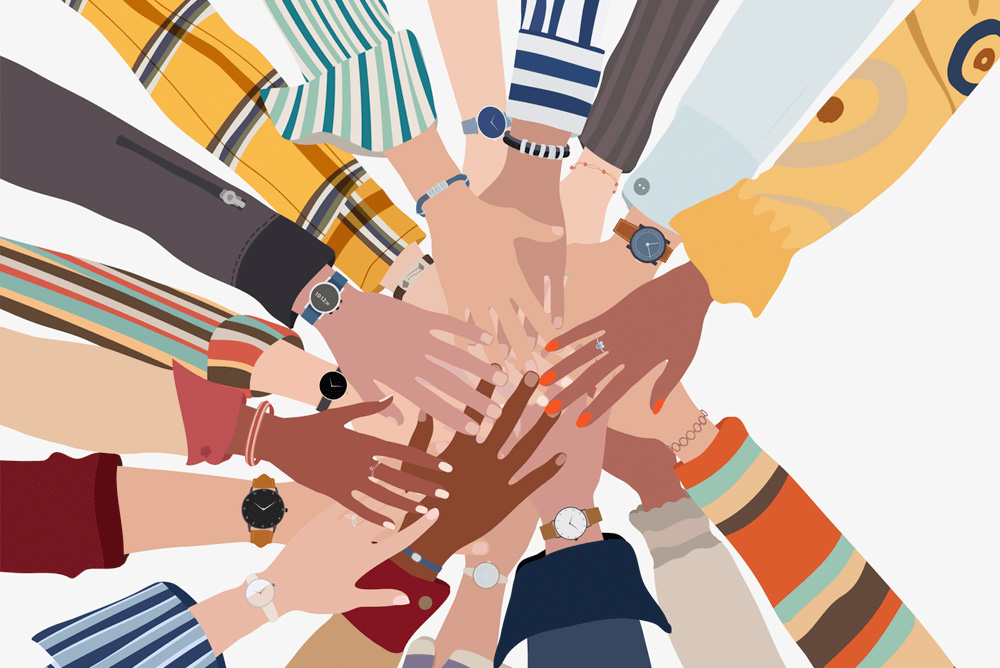 Team management tools and business resources can help improve processes and increase efficiency – when the right ones are identified. The team at OurPeople have been looking at ways to improve small business operations, with team management and business resources key areas.
In this blog, we're going to look at what can be done with the staff you have, and how to make sure they're delivering the best results possible.
What Business Resources Are Available To Improve Productivity?
While there are a number of business resources available that can help your business succeed, the most important resources are the people you employ and the tools you provide them with.
From the support staff working in the office to those dealing with customers and clients directly, the right digital tools can help improve productivity by streamlining processes and team communication. You can also make sure every employee has the tools to complete every task, whether that's collecting customer information, completing signup forms, providing feedback and more.
Staff Expertise
One of the best ways to improve productivity is to look at the staff you have and make sure they are in the best position to complete the work expected of them.
Are the employees on the frontline, those working with customers directly, in the best locations, and do they have the resources they need? Is there training you can offer to help them improve their skills?
Making your staff the best they can be, that they have the resources and information they need, can help them achieve the best outcome in any situation, and that's only going to be good for your business.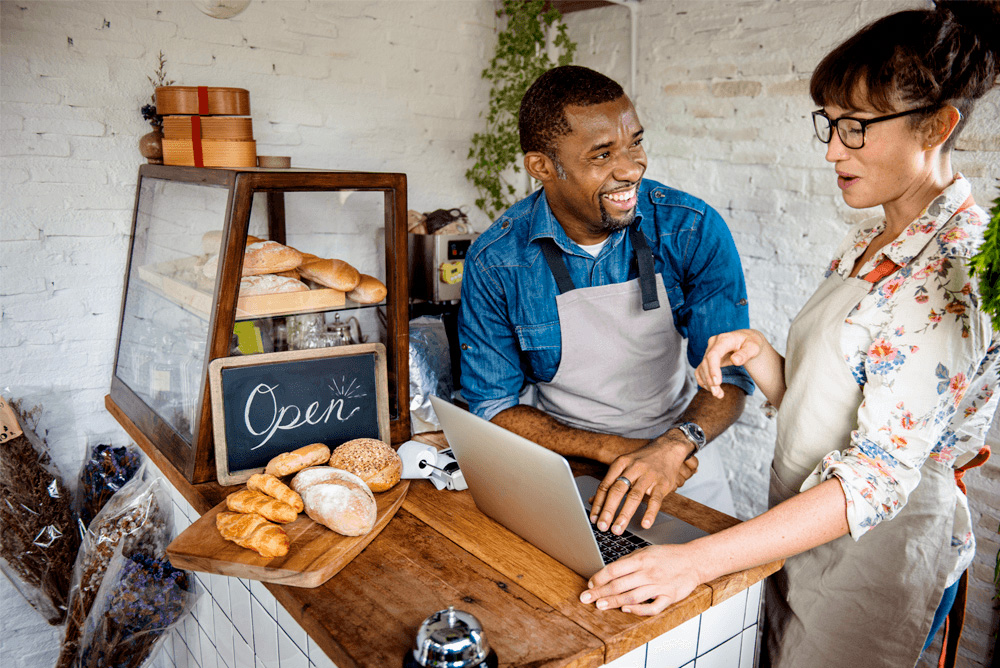 Digital And Communication Tools
You can help your teams by providing them with the right tools and resources to complete their work. This can be a tool for a specific task or a multi-purpose platform that handles as many aspects of your small business's operation as it can.
The benefit to this is that staff will always know where to go to communicate with their team, find company updates, complete tasks, and more.
Finding the right digital tools can be tricky, but they become a valuable business resource once they have been properly integrated into how you run the business. Keep in mind that your frontline staff especially will need to access these tools easily and wherever they are.
Going back to a computer every time they need something or want to collect data isn't going to work, so think about their roles and what they need to do – and how they do it – before making your decision.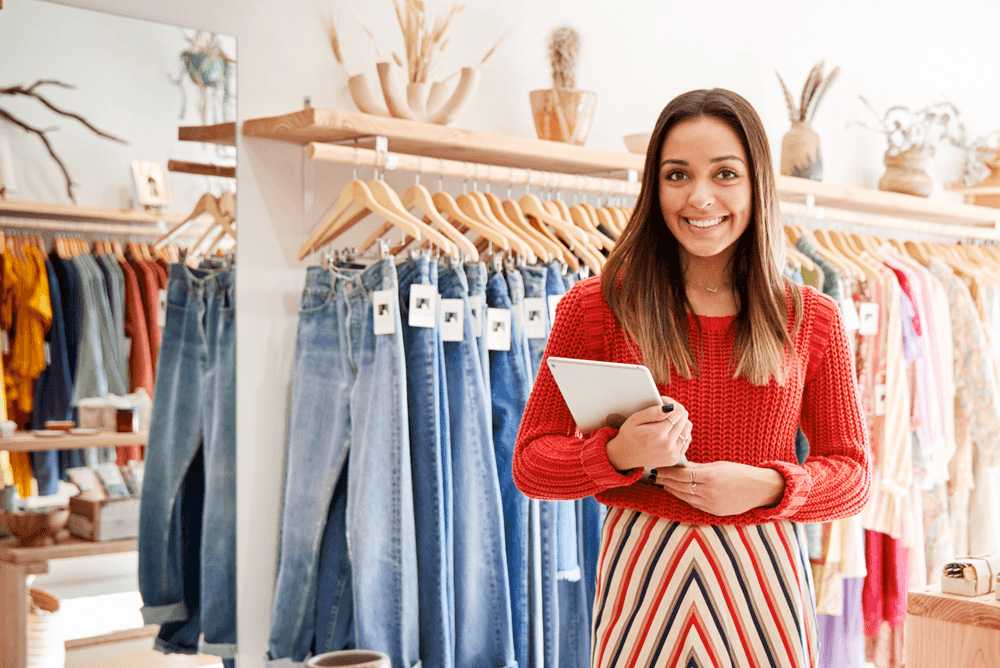 What Can Business Tools Do To Help Your Teams Be More Efficient?
The right business tools can make all the difference to your staff, especially those in frontline teams who don't have the luxury of leaving their positions to check for updates or to complete tasks when their focus is on helping customers.
While there are a lot of digital and communication tools, some do more than others – meaning less business resources to manage. That has a financial impact, as well as a productivity effect. If staff know what each tool does, then they waste less time trying to navigate each interface. If one can do it all, that's even better.
Manage Team Communication
One of the most common features of many business tools covers team communication. This can be messages between management and staff, employees on the same team, and reaching those in other teams and departments. This form of contact, similar to the instant messaging services we use daily, is faster and more effective than emails, ensuring things get done faster.
Accessing these messages anywhere you are is a big advantage, and being able to send company wide updates, set up group chats or speak directly to a specific individual offers flexibility. With the right groups and tags, it can be easy to find the right contact no matter what you need them for.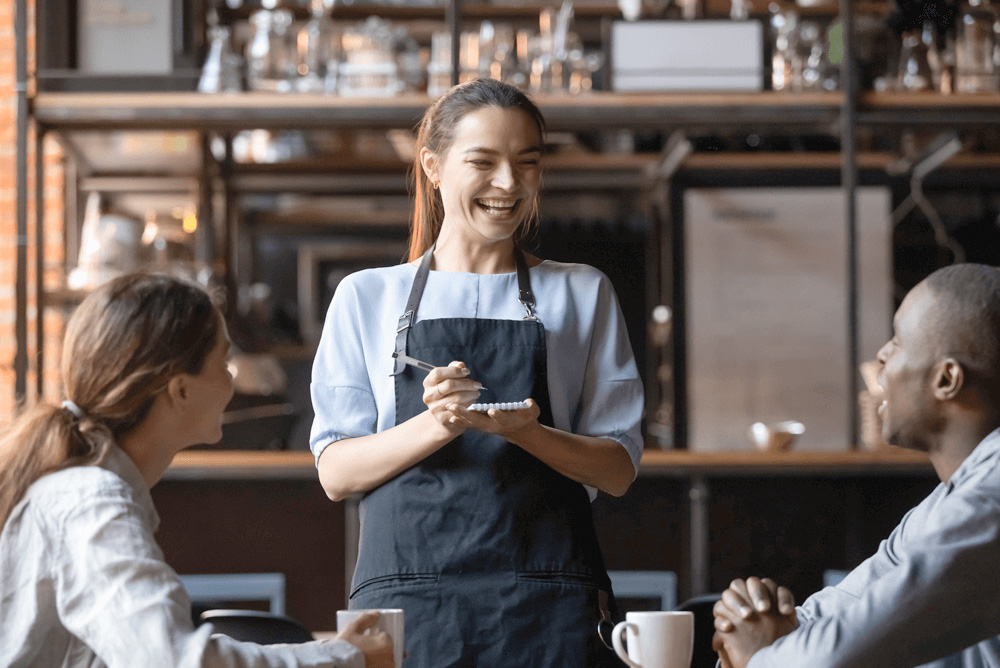 Handle Resource And File Sharing
Gone are the days of paper files with the arrival of cloud storage that can be accessed anywhere, and by anyone. Your business might have a range of resources that different staff can need, but folder structures and tag systems can make sure staff only see and can access the files relevant to their role, making it easy to find what they need.
These files and resources can be updated quickly and easily, which means they'll always be accurate and useful to staff. The file sharing functionality has become a basic expectation of many businesses, especially for those with staff working in different locations.
Streamline Shift Management
Shift management is often handled through a dedicated business tool, but this doesn't always have to be the case. Combining it with your communication tool makes it easier for staff to talk about shifts they need to swap, or for managers to find cover when needed.
The functionality of this feature means each user can access shifts that they are able to take on, whether that's determined by role, skill, location, or other factors. Every swap has to be confirmed by a manager, and data is collected that can help you improve the scheduling to avoid common issues that arise.
Improve Employee Onboarding
Employee onboarding processes set the tone for the future of all new staff, and organisations who allow this to happen over multiple tools or platforms are making it harder for staff to get to grips with what they have to do and where they can find everything they need. Keeping everything to do with onboarding in one place makes this a seamless and easy process.
Whether it's reading and signing documents, completing training, or being able to communicate with other staff and managers, this is the first impression a staff member will have and the better the onboarding, the better opinion they'll have of your business. That will be reflected in their attitude and work.
Provide Analytics Data
Making decisions based on data gives you confidence that you're making the right decision, and the more data you can collect – on a range of topics – will help prove those choices right and inform the decisions to come in the future.
The right business tools will have workplace analytics that can show you the engagement rates on messages, the time it takes people to see them and whether they complete the action you want them to. You can track the progress of training courses, how often files are used, whether the right forms are filled in, and so much more. The more tools, the more analytics data you'll have to export and collate.
Doing everything in one platform, however, keeps all this information in one place, which makes it easier to look at and study.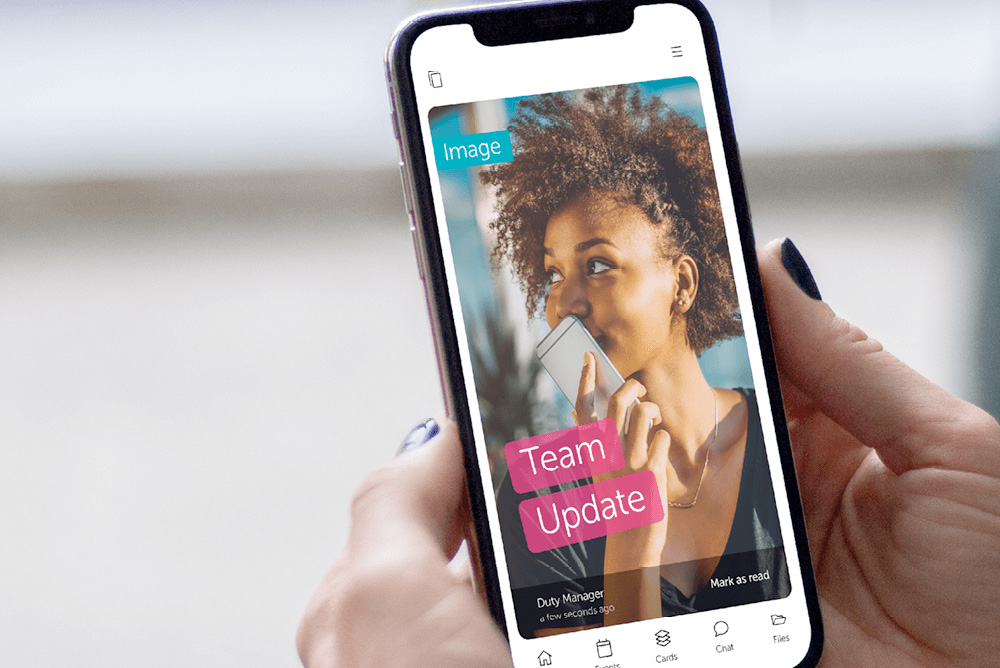 How Can Team Management Improve Productivity?
For many small businesses, the challenge is how to compete with larger organisations with fewer resources, be that money, infrastructure, products, staff or something else. Every way you can streamline or improve the efficiency of your business will help, and this is why team management is such an important area of focus.
While there are plenty of business tools available that can help your organisation perform better, choosing which ones to use – and how many to incorporate – is a challenge. The more tools your staff use, the greater the chance of things getting lost between them.
With OurPeople, you can use the features of many platforms in one place, making it great for team management, communication, and business processes. If you'd like to find out more about how it can help your business, get in touch with our team now.